Role:
Art Direction, Brand and Collateral Design, Campaign Development, UX/UI Design, Copywriting, Illustration
Tools:
Sketch
Invision
Adobe Illustrator
Adobe Photoshop
Introduction
This is a personal case study for an integrated campaign created for local (fictional) popsicle shop Frzn Treats Inc.
Goals
They had just opened up a location in Broad Ripple, and to help spread the word and attract customers to their storefront, I put together an integrated campaign that included direct mail, a special landing page, and digital ads.
Brand
Research
To begin creating the fictional brand and assets, I referenced local shop, Nicey Treat, for flavors and overall business structure.
Results
This is the brand board I created that includes logo variations, colors and gradients, product cards, and basic type treatments.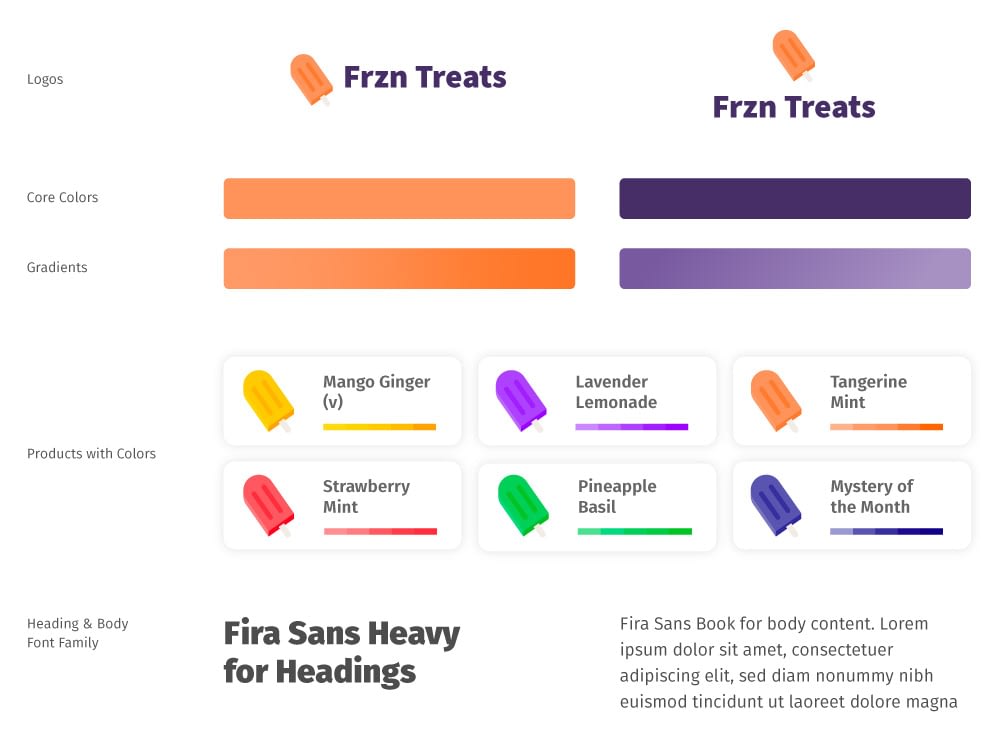 Direct Mail
The primary component of this campaign was direct mail. Neighbors within a certain Zip Code radius of the shop in Broad Ripple would receive this mailer that included instructions on how they could receive a free popsicle by visiting the shop with this mailer. For those who were already familiar with the products from their other locations, the mailer also offered contained a variable URL that would take the neighbor to a landing page for Frzn Treats' monthly subscription service.
Research
As part of the process, I research various regulations for USPS self-mailers and worked through a number of ideas and concepts that would entice the neighbors to visit the store and support a local business.
Results
This is the bi-fold self-mailer created to for neighbors and included details on the free popsicle as well as the personalized link to the monthly subscription landing page.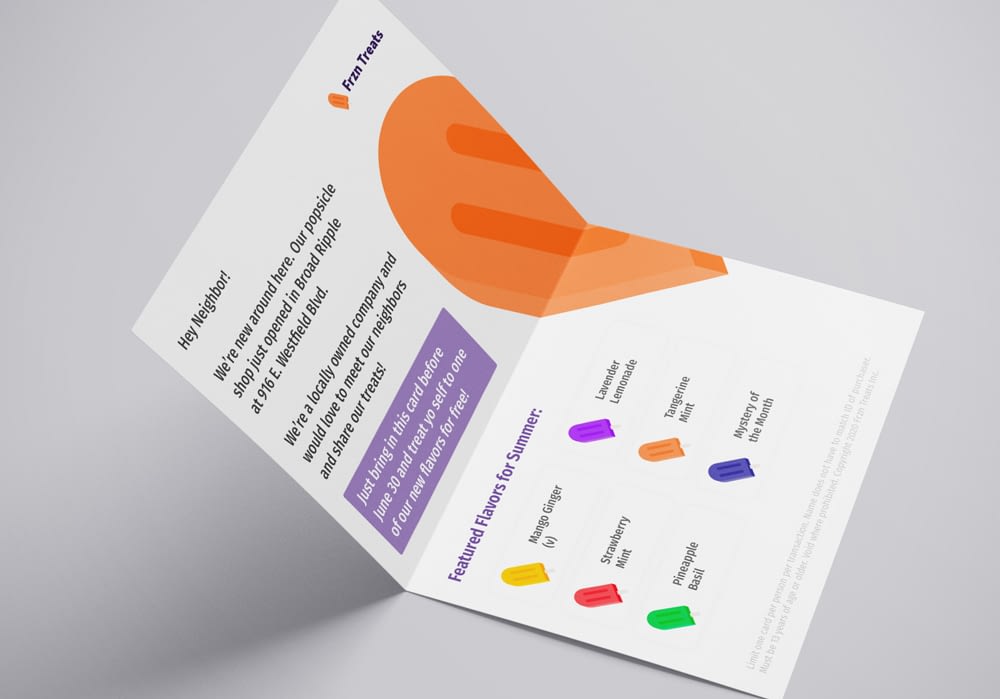 Landing Page
The monthly subscription landing page was created as a complimentary piece to the direct mail and included variable URLs on the mailed piece to track the data.
User Profile
Qualifications: Adults or parents who enjoy frozen treats and the convenience of having exclusive flavors delivered each month. They could be purchasing for themselves or their children.
Target age range: 18 – 45
Gender: all
Research
For this landing page, I research a number of the most effective subscription landing pages and integrated some of those methods into this page.
Results
This landing includes directed CTAs, a 3-step process of how the process works and establishes expectations for future months.
Here is a link to the static landing page, or you can watch the video, below.
Digital Ads
To reach a slightly broader geographic area, I created a digital ad campaign with the brand awareness messaging and the same call to action as the direct mail campaign. The digital ads linked to a static landing page where the user would be asked to sign up for the Frzn Treats email list, at which point a promo code would be sent to the provided email address for a discounted treat.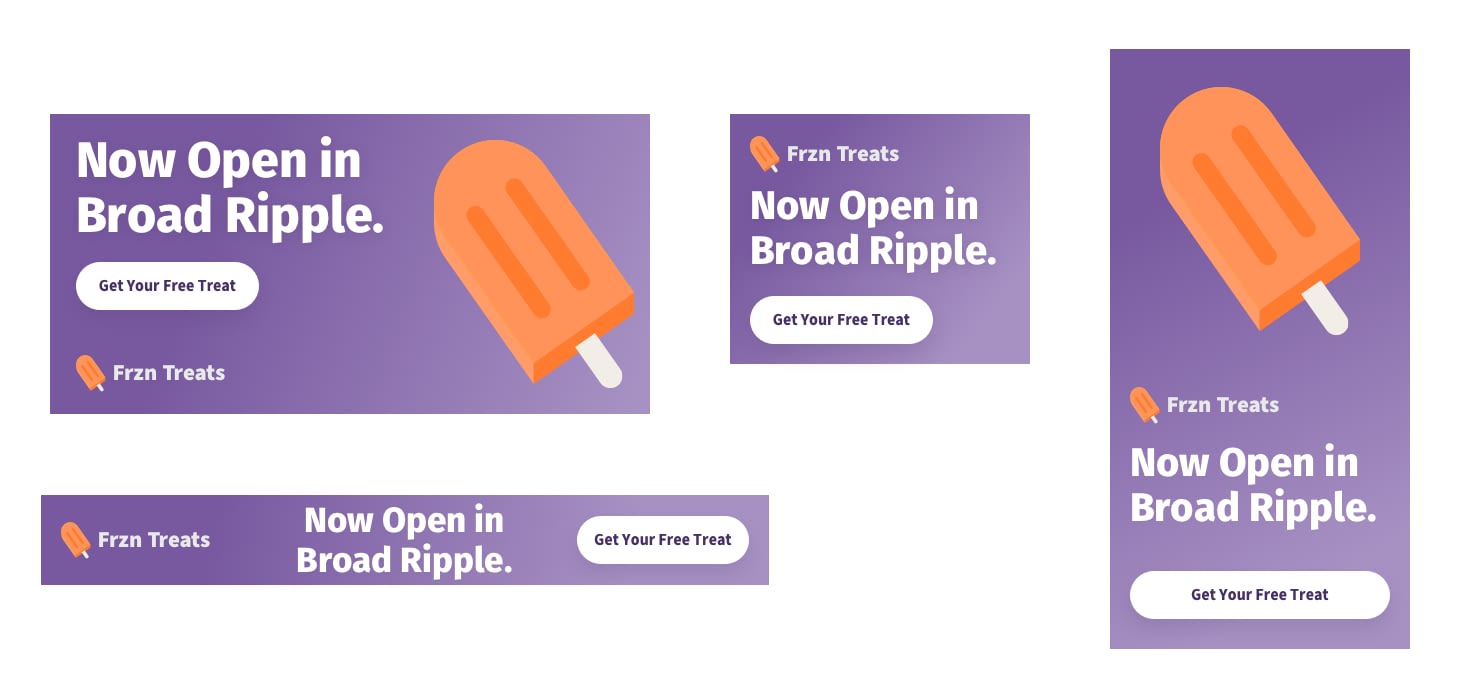 Additional UI Assets
These additional assets were created for future use by the brand on the subscription service purchase flow.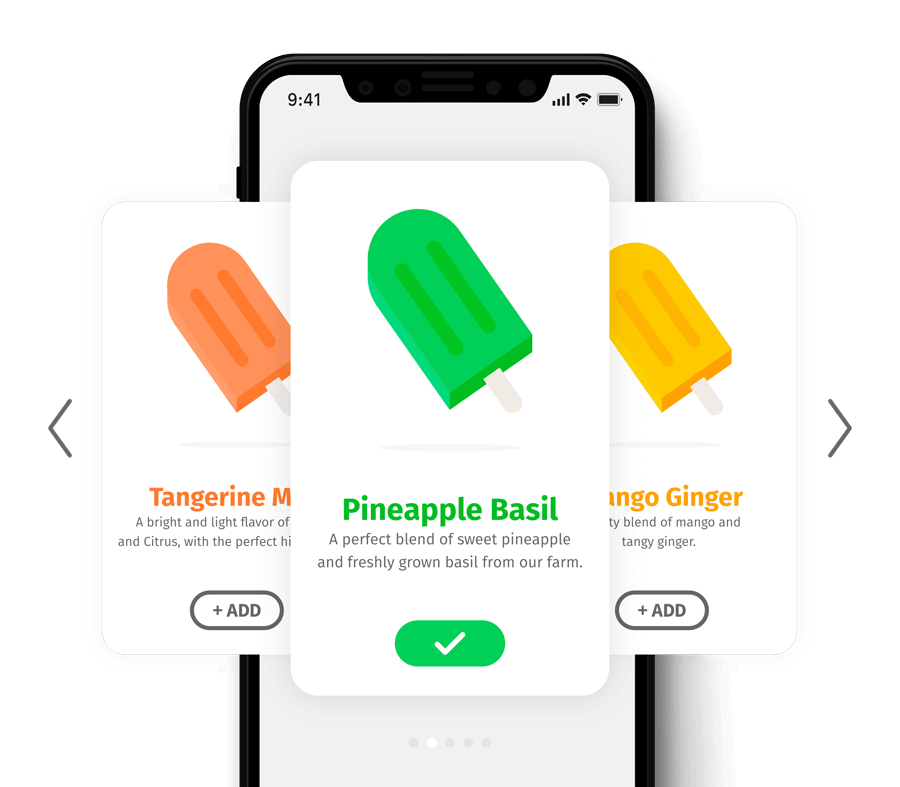 Carousel example on mobile with one flavor already added to the user's basket.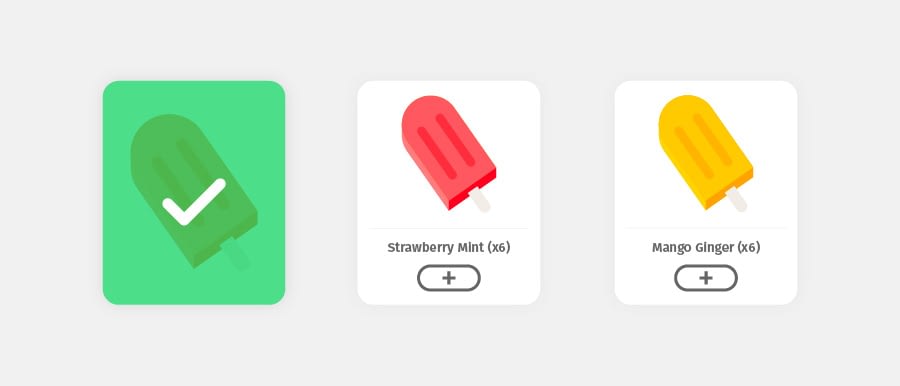 Card designs for the flavors when creating a custom box or add-ons.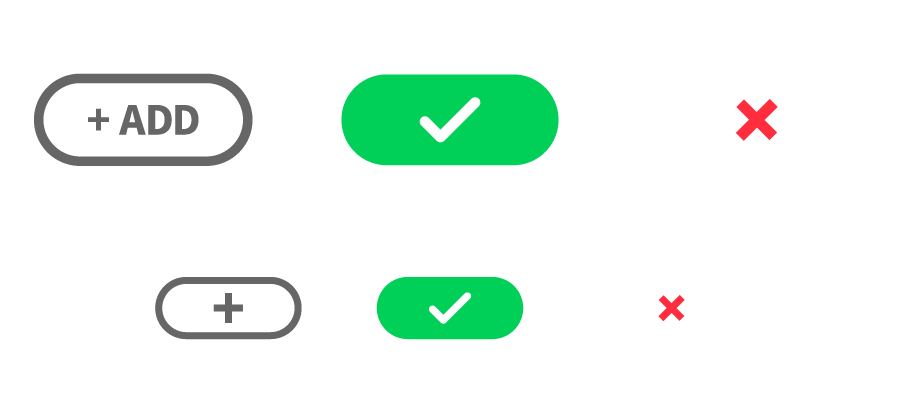 Buttons for adding, confirming and removing items from shopping cart.