Role:
UX Design, UI Design
Tools: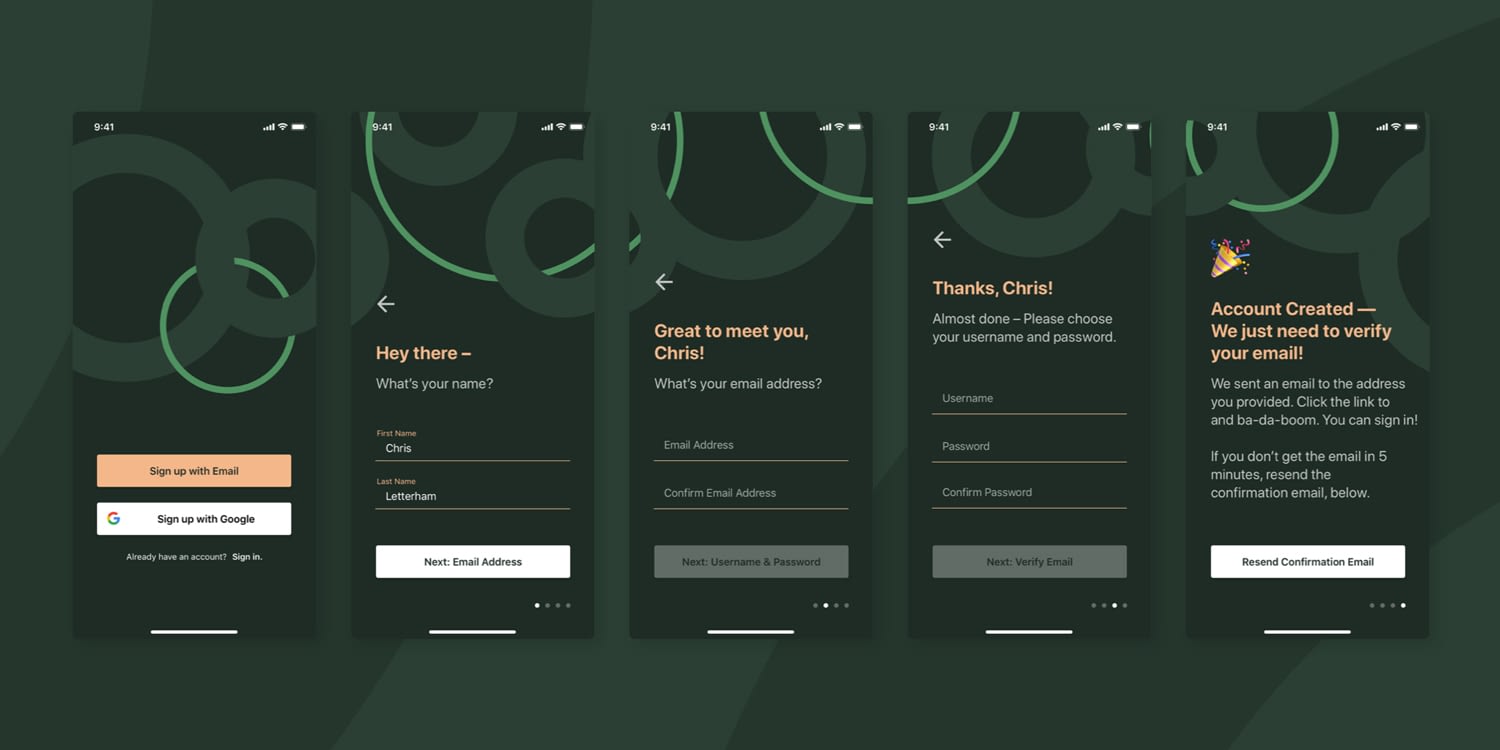 002 – Checkout
In this prompt, I added two screens to the requested checkout flow, approaching the solution as if Starbucks were an e-commerce coffee company only, without physical stores.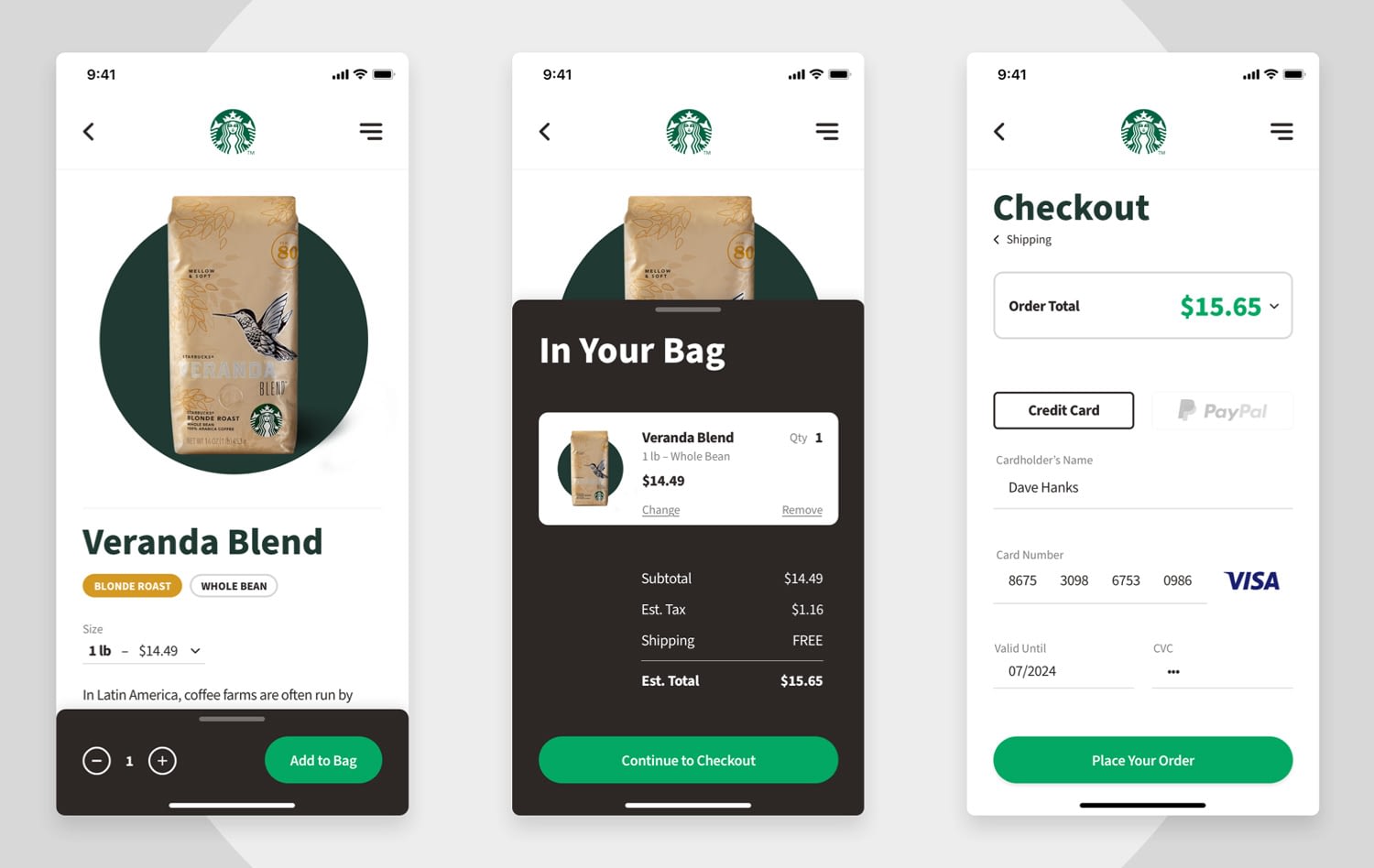 003 – Landing Page
Lately, I've been craving croissants from one of my favorite bakeries, Amelia's Bread. In light of the stay-at-home order, I created a landing page for a fictional loyalty program that rewards members with free croissants.
004 – Calculator
For this calculator prompt, I created a loan calculator. Instead of leaving the user to select an ad-hoc interest rate that may or may not be applicable based on their financial situation, I used FICO Credit Scores to help approximate those rates.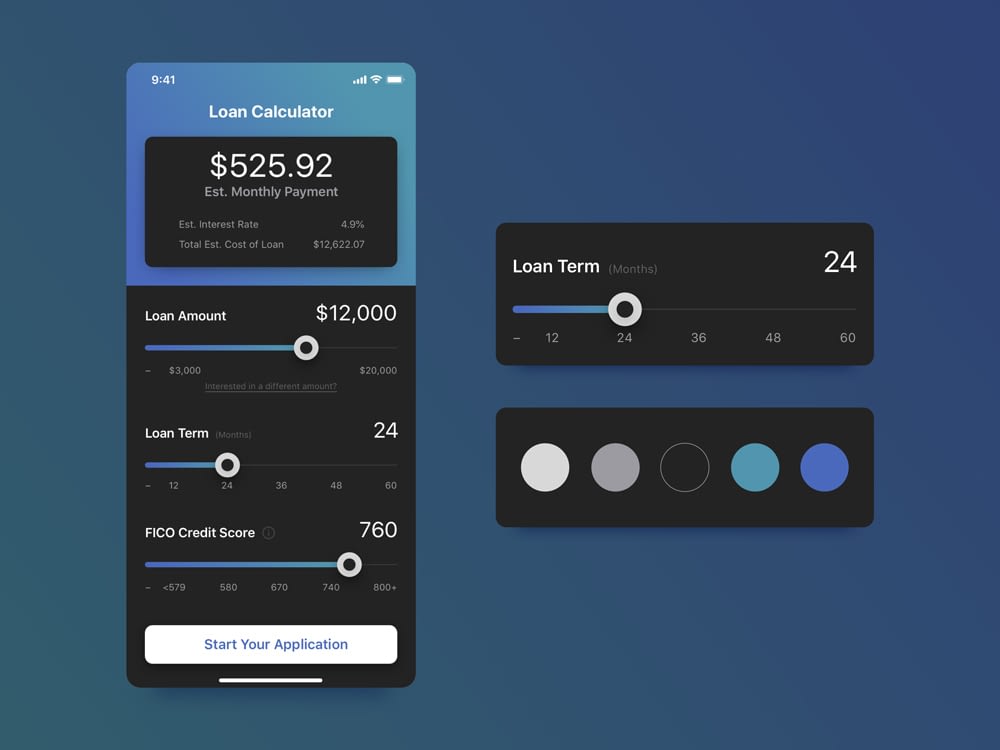 005 – App Icon
It's Donut Time. Originally created on a Friday morning (the prime time for donuts in our household), this app would function as a hub for all of the local donut shops in the user's geographical area.