Role:
Art Direction, UX Design, UI Design, Prototyping, Photographer
Tools:
Invision Studio
Adobe Illustrator
---
This is a personal case study project.
Introduction
One afternoon, I went exploring user journeys when creating a new account. It's a process that seems wildly simple, but in reality, is so much deeper than that to make a delightful experience.
Research
I researched a few popular apps and websites, exploring and comparing their account creation journeys.
User Profile
The user persona, in this case, was intentionally very broad and generic, as it wasn't designed for a particular app or existing experience.
Qualifications: Adult with a smart phone who wants/needs to create a new account with this service.
Target age range: 18+
Gender: all
User Flow
After reviewing my research and findings, I put together the below user flow for the experience.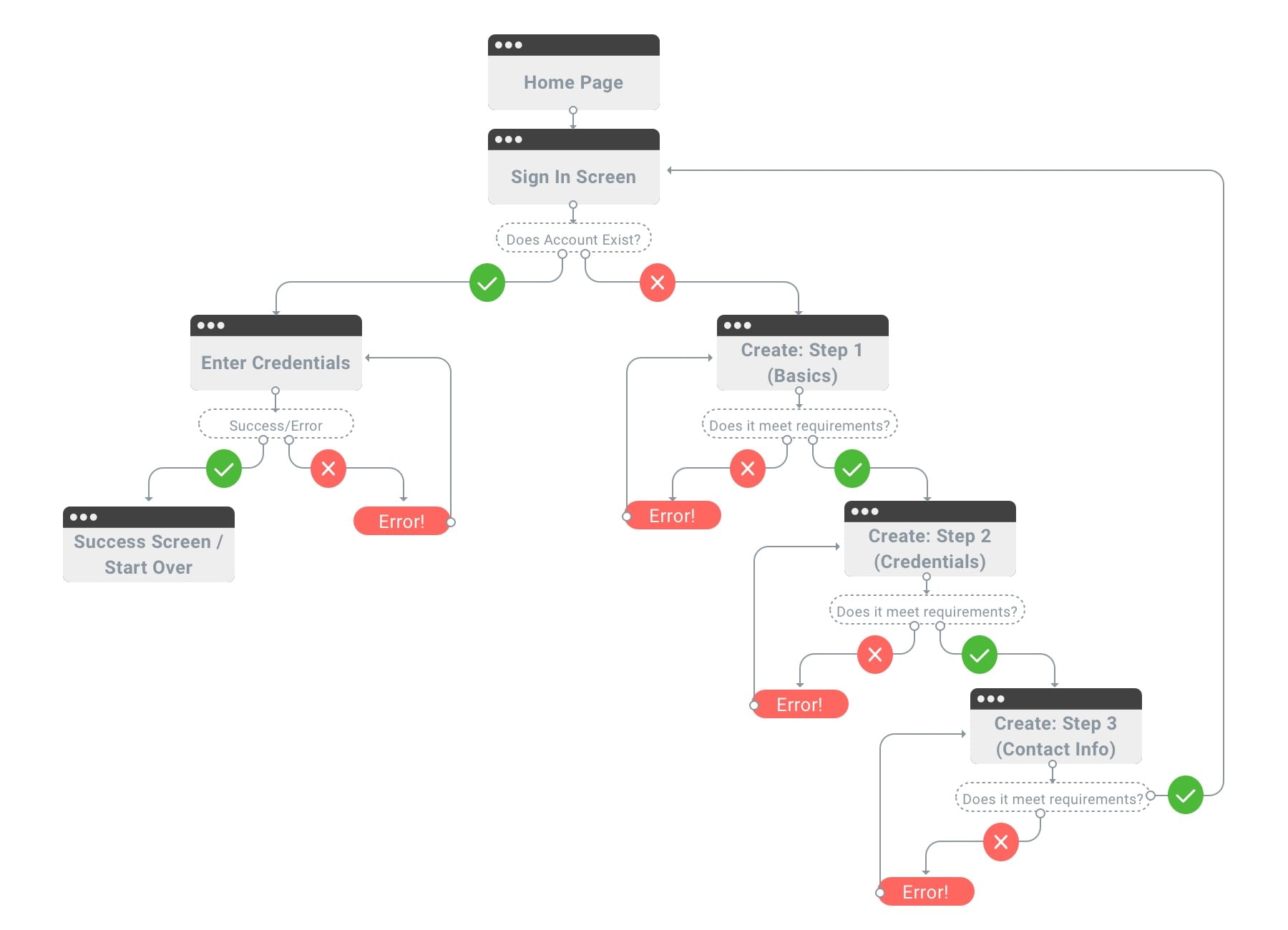 Results
Throughout this personal case study, I learned more about the importance of interaction design and how you can separate your screens to make meaningful experiences and not overwhelm the user.
Prototype Walkthrough
Sign In & Name & Email
These are screenshots of the initial login screen and Step 1 of account creation, including an inactive state if required criteria are not met.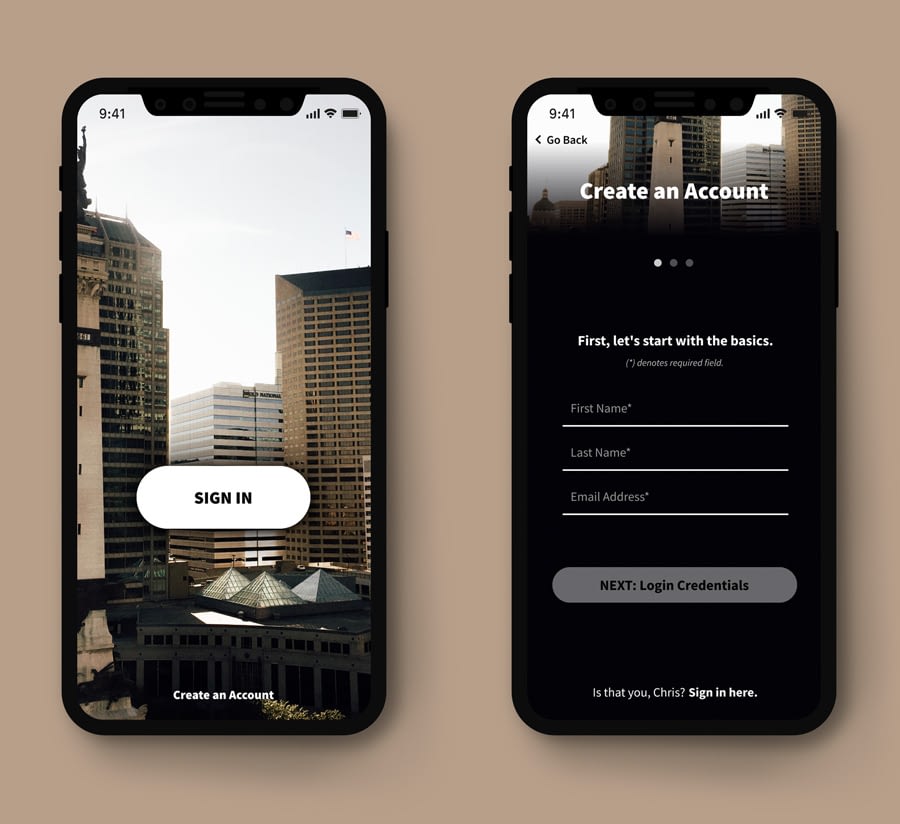 Username & Password
These are screenshots of Step 2, creating a username and password, including visual notification of password criteria not met.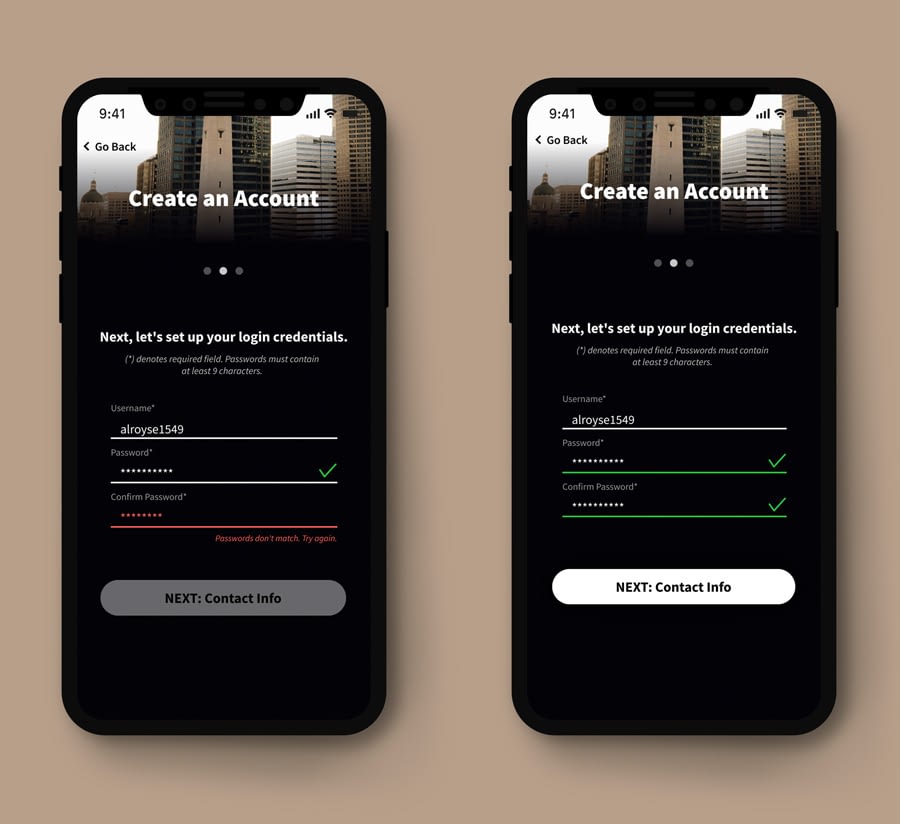 Sign In with New Account
After the account has been created, this is the screen the user would use to log in.